For Sale
Details

Created on Wednesday, 01 July 2015 10:59
Written by Neil Gow
Pittarak sea kayak . Larry Gray made. Fibreglass with skeg with heavy cable. Length 5.0 metres width 600 mm. Cockpit 630 x 430 mm. Light green.Day hatch with forward and rear hatches. Electric bilge pump and battery. Mounted hand pump. New hatch covers. Two spray skirts and travel hatch cover. Very good condition. Batemans Bay area. $1500.00. Contact Neil Gow lienwog[at]
gmail.com
Details

Created on Sunday, 14 June 2015 21:54
Written by Mark Schroeder
Maybe you have a skeg playboat and need something suited to fast touring and trips or expeditions? Paddle something boring and predictable and feel like a spin in something exciting and sporty once in a while? Maybe you have one of those ugly plumb bow boats and want a craft with traditionally elegant lines? Or want a high-performance boat but on a tight budget?
Here's the boat for you. It's rare to find a Raider X in kevlar, which makes it stiff, light and bombproof. A storied boat, This one had the decks reinforced (underneath with additional glass) to give it extra chops for a Bass Strait crossing. It ate that up and took a number of other extreme weather outings (a couple of which are rather infamous) in its stride. Similarly it's got a beefed up rudder. Sail fittings and pump with airswitch are also included.
It's a well used and tested boat, and despite having recently replaced deck bungees and safety line, she is past winning beauty competitions. The hull's gelcoat repairs are scarcely invisible. But then it's $4000 cheaper than a new boat.
If you don't know the X it's discussed thoroughly (19 pages!) on the Sea Kayak Forum. It's known for its km gobbling performance; Andrew McAulay paddled a Raider X for years including on the superdirect crossing of Bass Strait and in Antarctica.
So, as your main boat or a second (third?) boat this is a great option at just $1200.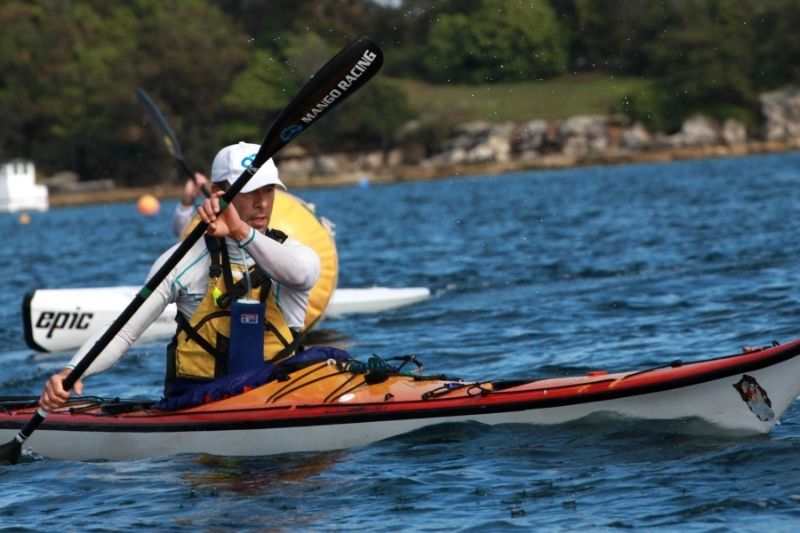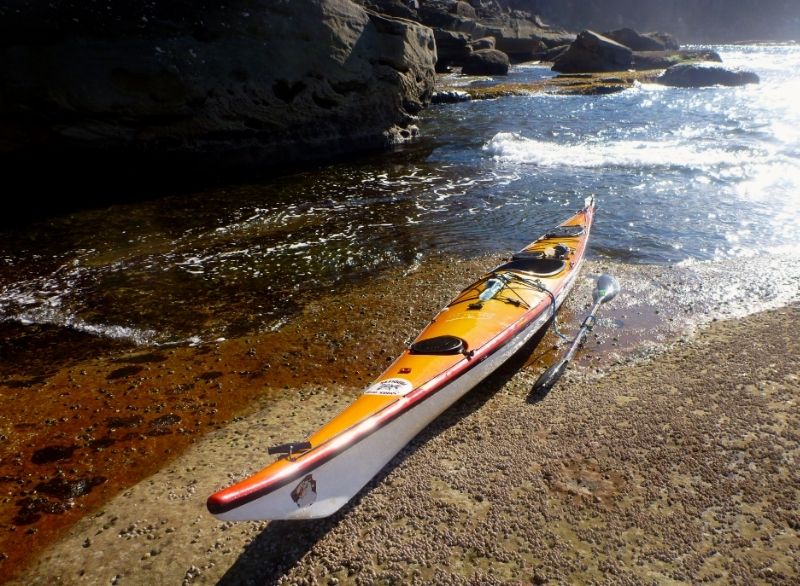 Details

Created on Sunday, 14 June 2015 15:38
Written by mirage 730
MIRAGE 730
Double seat sea kayak
fiberglass
In great condition
7.3 m long
Very stable and comfortable to paddle
inc 2 x paddles
inc 2 x spray decks
inc sail fittings ( new sheet required)
Located on Sunshine Coast, Queensland.....inspections welcome
$2500
Pics on gumtree - enter ad number 1079845668
more info 0403 987 208 or 04111 35753
Details

Created on Saturday, 06 June 2015 14:20
Written by Barry
2 brand new Necky kayaks;  Necky Elaho HV - 5.2 metres plastic.  $1,600  Rrp $2,645  and a Necky Eskia - 4.9 metre plastic.  $1,500  Rrp $2,299.  The Elaho is quick, suits any size paddler but a more experienced paddler would be better suited - large holding capacity for trips away.  The Eskia is beamier, more stable and very comfortable - ideal for a larger paddler - turns on a sixpence.  Read reviews online.  Phone Barry 99722931 
Details

Created on Monday, 01 June 2015 17:23
Written by Alan Thurman
Rockpool Taran 16  for sale ,light grey deck , white hull ,red seams, set up for sail ,see Rockpool website for specs and reviews ,$3990.00 contact Alan at This email address is being protected from spambots. You need JavaScript enabled to view it. or 0414398599 .Can arrange a test paddle only for those genuinely interested .